One morning, when Gregor Samsa woke from troubled dreams, he found himself transformed in his bed into a horrible vermin.
He lay on his armour-like back, and if he lifted his head a little he could see his brown belly, slightly domed and divided by arches into stiff sections. The bedding was hardly able to cover it and seemed ready to slide off any moment. His many legs, pitifully ...
| | | |
| --- | --- | --- |
| Meet & Assistance | Guides | Visa & Master card |
| | | |
| When visiting Armenia Rest Tour Company will be glad to provide you with its transportation services: comfortable, high quality cars, minibuses and buses. The long-term experience and careful attitude of our drivers will make your journey comfortable and pleasant. | During the tours you will be accompanied with experienced guides speaking Armenian, Russian, Persian, French, German, Italian, Spanish and English. The guides will provide detailed information for you to discover Armenian history and culture. |  MasterCard Platinum Card is one of the most prestigious credit card in the World, and grants the cardholder exclusive benefits - travel insurance for customers travelling abroad, Priority Pass giving access to airport lounges in over 600 airports around the world, and more. |
What

to see in Armenia
The best hotels in Armenia

Load Modules!

Do you know that you can load also any module inside the accordion menu as well?! Below is a default Joomla Module

The best hotels in Yerevan

The best hotels in regions

The best tours in Armenia
Daily

Tours We Offer
Most Popular
It's a commonly held belief that whenever you set a new goal for yourself — whether it's scoring your ideal job, writing a screenplay, or yogacizing your bod down a size or two ...
Editor's Pick
Skater Johnny Weir wants to launch his own collection and stores. When asked if he was keeping up with Fashion Week while at the Olympics, his costume designer replied ...
For entertaiment
Admit it: Whenever you hear about a couple getting back together, "Yeah, that'll last" often comes to mind. If a relationship ends, it's obvious there were problems...
Featured News
Imagine that your boss offers you $100 to complete a challenging new project as quickly as possible. He then asks your co-worker to complete the same project ...
24/7

Customer Support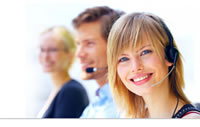 Our Customer Support team is always glad to answer all Your questions!
| | |
| --- | --- |
| | +374 11 53 00 11 |
| tel | +374 77 56 00 71 |
| | Rest.Tour@yahoo.com |
| | |
| | info@Rest-Armenia.com |